click below to link:
Therapeutic Massage Helps With... Chronic Pain, Headaches, Lower Back Pain, Upper Back, Neck Pain, Fibromyalgia, Stress & Tension Relief, Migraines, TMJ, Relaxation & Calmness, Depression, Circulation, Accident Rehabilitation, Post-Op Rehab, High Blood Pressure, Range of Motion, Immune System, Insomnia, Sports Injury, Poor Posture, Allergies, Anxiety, Carpal Tunnel Syndrome, Joint Injury, Autism,
Elderly/Geriatric People, Homebound, Pediatric Clients, Sciatica, Oncology Patients, Stretching for Flexibility.
Massage Benefits Section


Natural Products for Personal Care, the Home, and More - Mountainside-Diversified.Com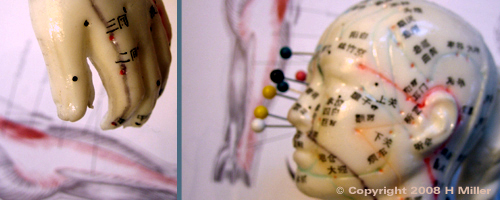 Massage Abstracts / Studies
Index of Scientific Studies proving the efficacy
and effectiveness of Therapeutic Massage
as a healing modality.
Massage Debunkers Debunked!
Some skeptics attempt to debunk
Massage Therapy as a effective treatment.
Here such arguments are addressed.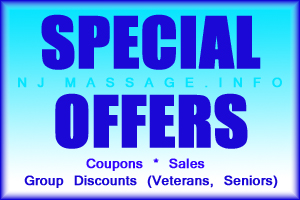 Event Massage On-Site For Your Party or Other Celebration
Massage For Parties in Central & Northern NJ and NYC
On-Site Event Massage is appropriate for all social settings, from the very informal, small group gathering to gala events with hundreds of guests. We have provided Therapeutic Massage for events and celebrations of all sorts.



   

To name but a few: family birthday parties, graduations, bridal showers, baby showers, bar and bat mitzvahs, teacher get-togethers, anniversaries, weddings, girls' night out, proms, school dances, backyard parties, college clubs, Sweet Sixteens, Quinces parties (Quinceañeras/fiestas de quince), church group meetings, ladies' night, Super Bowl Parties, as well as other catered affairs.
Mountainside On Site Massage Therapy's adeptly skilled Massage Therapists brings everything required: Portable Massage Chairs, fire-less candles, aromatherapy, and soothing sounds provided by a a wide selection of Spa Music. Clients remain fully clothed for chair massage, and massage oils are not applied to the skin. Facial & Scalp Massage is also available for events.
. .
Massage Parties bring everyone together and are always a big hit with all age groups, both men and women, and helps create a social event that attendees will surely remember. We can even work on the younger guests in attendance, as we are Certified Pediatric MTs. And elderly guests definitely also appreciate the opportunity to have a session of Therapeutic Massage.
On Site Party Massage an effective way of loosening everyone up; de-stressing in the company of your family or friends is fun and relaxing. The proof that everyone enjoys it? Groups often end up hosting a Massage Party again in the future. At Home Massage Parties end up becoming a real tradition for some families or groups of friends. Of course, you don't need a special reason to host a Massage Party for your family or friends; get everyone together by hosting a Massage Party! Payment can be split by guests, or handled by the host.
Therapeutic Massage At Your Next NJ Party or Event
Massage at events is great for any time family and friends are together celebrating.
We will work at your community, church, or company event, providing short-duration (5, 10, 15, or 20 minute) sessions of (oil-less, fully clothed) chair massage to multiple clients. Therapeutic Massage on-site is a great way to keep your guests happy and smiling. In our experience, there's just something about event massage that helps with social bonding; we've seen it again and again: people talk, laugh, and smile more when Therapeutic Massage is part of an event.
On Site Massage is also great at office parties and work-related events of all sorts. Massage at corporate events can enhance catered affairs, office parties, long lectures, staff meetings, trade shows, and conventions. (Visit our On-Site Massage For Corporate Clients section for pages with information on workplace massage, wellness programs, and Employee Appreciation.)
Expect prompt, professional service. We keep all our equipment disinfected, and all of our therapists always arrive attired appropriately in medical scrubs, not jeans and t-shirts emblazoned with a giant company logo! We do our best to help your guests feel comfortable by always having a professional demeanor and presentation.
Usually, the focus of short-duration event massage is the upper back, shoulders, and neck, though clients are welcome to request help with other areas needing work.
. .
Chair Massage transforms events from great to superb.
Each of us is skilled in a wide variety of modalities and techniques, so even a short duration session may include a number of different massage styles. For more information, please click the link above, entitled 'Modalities Offered'.
We want your guests to feel relaxed and renewed during their Event Massage, so we match our sessions to the individual client's preferences and needs: some enjoy deep tissue work, others are looking for a more relaxing, massage with less pressure. Whether a guest requests that the therapist focus strictly on the shoulders, or on stubborn lower back pain, we will do our best to help each of your guests to feel better.
. .

Chair Massage For Student Party At Rutgers, 2014.
With On Site Event Massage, in the span of just a few minutes, we'll have your attendees feeling far less stressed. We do our best to help your guests feel welcomed and relaxed, so that your event may proceed more smoothly, with far less needless built-up stress. Social events are sometimes stressful, for the planners, the attendees, as well as the guest(s) of honor, each for different reasons.

Chair Massage On The Range At A Golf Outing
Keep your guests feeling refreshed, relaxed, and alert.
A unique way to set your event apart. Your guests will TRULY leave feeling a greater sense of wellness than when they arrived. There is no better way of saying that you appreciate your guests than with On Site Event Massage.
. .
Kids Spa Parties At Home * Mobile Kids Spa Parties™
Offering Kids Massage Parties, Kids Spa Parties, Kids Yoga Parties. Traveling to your home or hotel room. The latest in Kids Birthday Parties, though definitely not a fad. As more and more people discover how effective Yoga and Massage Therapy are, kids are also beginning to appreciate relaxation.
Gift Certificates
Gift Certificates also available. Great gift idea! A *much appreciated* way to reward your staff. Also makes a fine raffle prize for your community or business function. (for more information, click on the 'Gift Certificates' button above left)
To pay quickly and easily online, click either of the Gift Certificate links on the left, and choose the number of sessions you are interested in buying. If you are planning to pay by PayPal, credit card, e-Check, or Debit Card, you may do so on our secure site, or we can process the order over the phone.

Saluting The US Armed Forces Color Guard
Please click on the '@ Contact Us' button at bottom-left to access our inquiry form, or use the button at the top of this page. Feel free to also call us at 877 480 8038 for more information or to book an appointment.
Cash, PayPal, CashApp, GooglePay, Credit Cards, and Gift Certificates accepted. Insurance plans accepted: County / Municipal Health Care Plans (NJ), Independent Health Flex Fit, Preferred Care, No-Fault with Authorization
Note: We offer *strictly* therapeutic massage therapy. We do *NOT* offer as€nsual u'massage', in any form.