click below to link:
Therapeutic Massage Helps With... Chronic Pain, Headaches, Lower Back Pain, Upper Back, Neck Pain, Fibromyalgia, Stress & Tension Relief, Migraines, TMJ, Relaxation & Calmness, Depression, Circulation, Accident Rehabilitation, Post-Op Rehab, High Blood Pressure, Range of Motion, Immune System, Insomnia, Sports Injury, Poor Posture, Allergies, Anxiety, Carpal Tunnel Syndrome, Joint Injury, Autism,
Elderly/Geriatric People, Homebound, Pediatric Clients, Sciatica, Oncology Patients, Stretching for Flexibility.
Massage Benefits Section


Natural Products for Personal Care, the Home, and More - Mountainside-Diversified.Com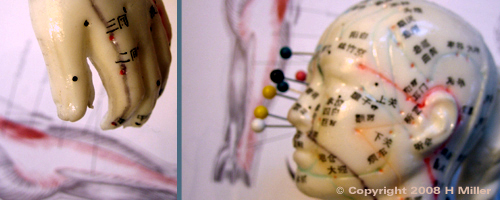 Massage Abstracts / Studies
Index of Scientific Studies proving the efficacy
and effectiveness of Therapeutic Massage
as a healing modality.
Massage Debunkers Debunked!
Some skeptics attempt to debunk
Massage Therapy as a effective treatment.
Here such arguments are addressed.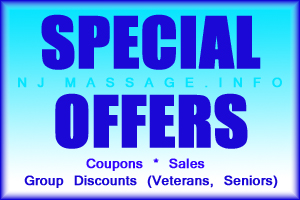 Wedding Party Planning And Massage Therapy: An Often Overlooked Crucial Detail, Comfort.
A Guide To Incorperating Massage Therapy For Weddings. For Party Planners, Both Professionals and Parents.
As Massage Therapists, we've seen it all. We've worked in all kinds of settings, and encountered all kinds of people. But one group of people that stands out in my mind are the brides and grooms, as well as wedding party, at the various weddings we've provided chair or table massage at, prior to the festivities. I'm not referring to Chair Massage at the reception, which guests always appreciate.
No; I'm talking about pre-wedding Massage Therapy, before the crowds, before the bedlam. Some of the most tense individuals we've met were brides, grooms, their parents, and friends and family, the members of the Bridal Party. Why are weddings so stressful for everyone? It's likely because it's such a Big Day, never to come again, and the planning and prepping involved, attention to a thousand details, and overall chaos, are not conducive to a calm, peaceful day.
Even when everything works out as planned, which I've come to see is a negligible amount of the time, there is a high level of tension among those centrally involved in the wedding. Of course, the most stressed-out, totally tense individuals are the men and women who have just wed! The experience of being the center of attention, of the wedding day finally arriving, and the inevitable confusion of being treated like a celebrity for one day all contribute to making a wedding less-than-fun for many couples.
Why do people elope? Likely because they are concerned about the wedding reception, and all the stress it may bring. We have another solution, one far less drastic: Table Massage for the Bride, Groom, their parents, and the wedding party after the church ceremony and before the reception. It's an ideal time and helps everyone feel their best for the afternoon or evening party.
Who should be gifted with relaxation? Everyone! Seriously.
Everyone involved in the planning of the wedding should receive a session of Therapeutic Massage, including the wedding party and the parents of both the bride and groom. Providing Couples Massage sessions is a good plan; depending upon time constrains, you may need to have additional therapists all performing Therapeutic Massage at once, rather than one after the other.
Of all the considerations party planners make, whether professionals or the beleaguered parents of the bride, keeping the key people in the wedding celebration feeling refreshed isn't usually too high on the list. More often, it isn't even a consideration and never makes the list at all. The comfort of the partygoers, especially those celebrants essential to the day's events, should be foremost in any serious party planner's mind.
A shower with a showercap is also suggested, so that both mens' and womens' intricate hair styles can remain perfect, intact. After the morning in the church, temple, or synagogue, everyone needs a shower and change of socks and undergarments. Nervous perspiration happens. Especially at weddings. Take note and have the wedding party plan ahead.
Consider planning some quality time in the in-room hot tub. Yes; actually carve out some time on the itinerary for these (often forgotten) activities. Having a warm soak, followed by Therapeutic Massage, and then a warm shower, is a great way to ready for even the largest, and most incredibly spectacular wedding reception. Now, the Massage Therapists can put their portable Massage Tables away, and relax for a bit, until their services are again required at the reception hall, where they will set up their portable Massage Chairs.
At the wedding reception, Chair Massage is most appropriate. We usually set up along one side, often in a corner near the dance floor. Chair Massage is great in this social context because it requires no disrobing or use of oil. Sessions are five, ten, fifteen minutes, or more. We have yet to work a single event where there was not a long line for Chair Massage. Often, guests receive more than one session throughout the night, by choice.
If this sounds like an over-application of Massage Therapy for a wedding, I assure you it is not. Like all else going on that day, what's done should be done in it's fullness. That is to say, if something is going to be incorporated into the day's festivities, it should be done so in the best manner it can be done, without ostentatiousness or insincerity.
Nothing shows the guests gratitude more than having Chair Massage at the reception. And as for the stressed out members of the wedding party, they will appreciate and be grateful as well, to the bride and groom, as well as whomever did the planning!
Please click on the '@ Contact Us' button at bottom-left to access our inquiry form, or use the button at the top of this page. Feel free to also call us at 877 480 8038 for more information or to book an appointment.
Cash, PayPal, CashApp, GooglePay, Credit Cards, and Gift Certificates accepted. Insurance plans accepted: County / Municipal Health Care Plans (NJ), Independent Health Flex Fit, Preferred Care, No-Fault with Authorization
Note: We offer *strictly* therapeutic massage therapy. We do *NOT* offer as€nsual u'massage', in any form.